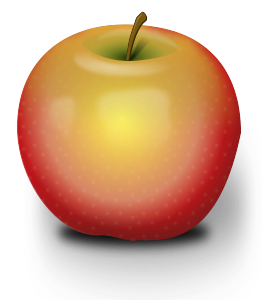 Image from Openclipart.org
I will be spending the next week in Cupertino, CA just across the road from Apple, Inc. headquarters in an intense workshop where I will learn about all things Apple. I will be able to bring all of this knowledge and curriculum back to my school to help train my colleagues and school. The chance to attend is a great honor as I had to apply to be accepted. Actually, I had to be invited to even apply so a tip of the hat to my Apple Representative; Tonia Aldridge for the invite. I plan to absorb as much as I can about not only the technology but also the motivational approach to take with helping our school leverage all of the resources we have at our finger tips.
My plan is to create an iBook based on my iPad Passport Google site so my students and teachers can have it on their iPad and not behind a log in screen since the actual site is private. This would also allow access without an internet connection. In preparation, I have been making a lot of videos as I have essentially needed to get ready for next year before I left for the academy.
Below is an example of one I made and if you want to view more, you can check out my YouTube channel.
Here is to a week of learning!