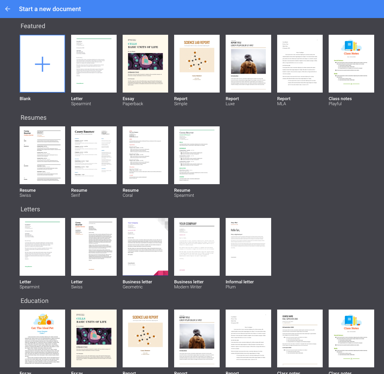 The new Google Apps Templates are great. They showed up in our Google Apps for Education account a few days ago. Explore in Spreadsheets did as well. As the Google Apps services get better and better, there are fewer reasons to stick with the non-cloud based tools.
From Google:
Your best work, your best you 
Creating presentations, crafting newsletters and managing your team's budget is hard enough without having to worry about making everything look good. With the new collection of templates in Docs, Sheets and Slides, you can focus on your content while we make sure it gets the expert polish it deserves. Choose from a wide variety of reports, portfolios, resumes and other pre-made templates designed to make your work that much better, and your life that much easier.
Learn more at the Google Docs Blog.