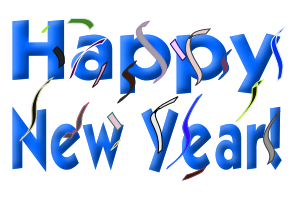 Now is the time to take stock of what I have learned about myself in 2014 and make adjustments in 2015 to become the best Digital Karl I can be. This year has been a wonderful year professionally as I became an authorized Google Education Trainer and an Apple Foundations Trainer this year. I love learning and challenging myself and these two programs required intense effort. I thought about starting my own consulting business to help schools and non-profits with the use and deployment of Google Apps for Education or Business. I have had moderate success in this area as I have worked with a couple schools and one non-profit. Not bad for the first year with no real promotion other then my network and blog. I did recently get listed in the Official Google Education Directory which will help with exposure. I am continually challenged in my day job with helping guide the digital learning of my students and colleagues as well as being a voice for change in how we "do" school. I had the opportunity to work with a collection of educators from local and global schools trying to design a school from scratch as part of a strategic planning initiative. That group was a high altitude and attitude group from which I am still soaring from having attended. I am grateful to all of you who helped me reach my goals for the year!
My resolutions for 2015:
I will spend less time trying to convince people it is not about the device, but rather the learning
I will stop sharing my ideas and instead put my head down and just do my job
I will not talk with anyone who may disagree with my opinions
I will not try anything new unless I am an expert at it as I do not want to look dumb
I will not follow anyone on Twitter or Google+ that challenges my thinking and beliefs
I will encourage less use of a digital learning device and more use of analog device(s)
I will not help students find out how to learn but rather isolate them in a learning world where I provide the information
I will continue to accept that institutions like schools can not change
I will still not use Facebook
As we all know, resolutions are hard to keep, but I know I can do it this year as I have a mindset that will allow me to succeed. If I fail at a few no big deal, as in the end I bet anyone $1,000.000.00 I can do at least one on the list. Do you know which one?