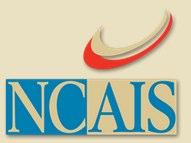 This is the first day of a 2.5 day workshop presented by NCAIS for teachers across the state. I am lucky enough to be presenting a session on Google Apps, Google Reader and Twitter. We will be working on exposure to the tools and perhaps helping current users go deeper in their use to build a PLN or Personal Learning Network.
 This link will take you directly to the slideshow if you prefer. http://goo.gl/usgHO
The presentation I will be using is below.
Google Reader List of my favorites blogs  http://goo.gl/ymAl3
This link is for a collaborative Google Document I hope to use with the participants. http://goo.gl/i5u8Q