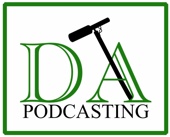 A group of teachers who are also members of the Middle School iTeam which supports our school's iPad Learning Program took an Atomic Learning Catalyst Course on Going Mobile. During this coursework we collaborated with each other and teachers from around the country. We had a guest instructor, Brad Flickinger, one evening who introduced us to how his students produce KBOB Studios which are news, movies and other media projects with a few iPads. I have long wanted to have  a student voice for news and thoughts but was not quite sure how to get it going since I would need to find time outside of the "normal" class structure.
I looked up how he Brad was doing it at his school and kept thinking on how to weave it into our school. Then I got this message. How could I say no even though I had not yet figured out all of the details? We have motivated students with a passion to produce and all they need is an adult. I can do that and if I look at the long view this is the spark I have needed to say yes even though I have more then enough on my plate.
Dear Mr. Schaefer,
I heard that the teachers just finished taking a class where a school had a website that students could post podcasts to. I also heard that you were interested In bringing that concept to DA. The student body is in full support of your idea, we actually came up with the same one. I guess great minds think alike. There is a handful of us (not including myself) who already consider themselves online DJs. A few have volunteered to manage the site and even create a blog to go with it! Kids have volunteered to advertise and talk about the concept during community meeting as well (that's the group I'm in). Ashley is considering proposing it to the student council as well. As this idea spreads across the school more and more people want to become a part of it. We have the strength in numbers, as well as passionate workers. Now all we need is technological talent, adult supervision and a faculty member that is willing to invest in this project and cares about it just as much as we do. Will you help us?
-Yaa B.
We have met about 3 times with me although I know they meet without me to discuss ideas. Two students created logos, one is above which will be merged with a new model since we now have a name and the other logo had good features we want to include. We decided to start with audio as it is easier to produce although we hope to grow it into having videos and a blog.
I felt it would be important to automate as much of the production as possible since there are many newsworthy events that happen that can simply be recorded. I checked out SoundCloud and Audioboo and decided on Audioboo as it has a nice app and will allow some customization as well as serve as our audio host for the podcasting part of MS Studios.
To prove the concept I recorded the morning announcements although I missed timed it so I did not get the start. Students will be better at this in time.
Thank you Yaa, Joseph, Sean, Ashley, Isabella, Jack, and Alayah for the efforts you are putting forth to get MS Studios and my hope off the ground.