The Technology Task Force held seven face to face meetings and virtual meetings via DAILE Moodle, visited 8 schools across the country, attended 3 International Conferences on Educational Technology, Science Education, and Laptops in schools, and worked with the white paper submitted by Durham Academies Technology Advisory Committee that spent a year working on research regarding student laptops.
Our recommendations are as follows.
Expand and support a digital learning and communication environment accessible anytime, anywhere
Set expectations and provide ample professional development opportunities and support
Expand and support the physical infrastructure for a student laptop learning environment to begin in sixth and ninth grade
Planning
Our Task Force met seven times face to face during the 2006 – 2007 academic year along with virtual meetings conducted via DAILE Moodle. The original twenty members identified areas of interest to research early in the year and spent time gathering data to share with the group. In conjunction with the work of the Task Force, Liz and Karl were also on the Technology Advisory Committee (TAC) that undertook a study of the feasibility of a one to one laptop initiative. The two studies provided data that blended together well. The TAC visited eight schools from around the country in person as well as conducted many virtual visits.
Analysis
As the task force obtained data, we shared it within the discussion forums so we could make sure that all members could express their view. The TAC also shared data gathered by site visits which was shared via a laptop study white paper submitted in August of 2007. The task force incorporated the TAC white paper into its recommendations since many of the questions or topics were ones the task force focused on as well.
Shared Values
• Technology must be used to support other Task Force Recommendations as it supports our entire learning environment
• Learning environments are changing with the advances in technology and global pressures
• Change is handled best when presented with a corresponding amount of trust and support
• Technology is advancing in ways not seen before with negative consequences for industries who do not keep pace
Some of the Schools we Visited


School of the Future in Philadelphia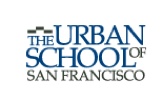 The Urban School in San Francisco

Science Leadership Academy in Philadelphia


Saint Agnes and Saint Dominic School in Memphis



Berkeley Prep in Tampa



Girls Preparatory School in Chattanooga

Saint Mary's in Raleigh


Greensboro Day School
Technorati Tags: laptop07, learning, tech task force